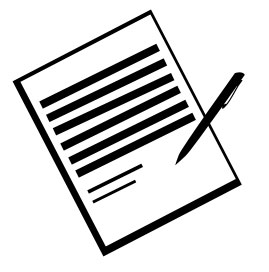 Company Dissolution
Close (dissolve) your limited company.
What is a Company Dissolution?
If a limited company is no longer required, the directors can request that it be removed from the Companies House register. This process is known as a "Voluntary Company Dissolution".
What you get with the service:
We'll complete all of the necessary documentation to dissolve your company and then send the documents to you to be signed by the company directors. Once returned, we shall file the documents on your behalf.
Company Dissolution

DS01

For those wanting to close or dissolve their company.
There must be at least one director in order for us to prepare a dissolution form.
N.B. This service can not be used to dissolve PLCs (Public Limited Companies).

£59.99
Company Dissolution FAQs
Is the Companies House filing fee included in the price?
Yes.
What other terms are used in place of "Company Dissolution"?
"Company closure", "striking-off" and "winding up" are all commonly used to define the process.
Can a company be restored once it has been dissolved?
Once a company has been dissolved, it can be restored (within twenty years from the date it was dissolved) by the courts should there be reasonable grounds to do so.
How many directors need to sign the document?
Over half of the directors in the company must sign the document. If the company has 2 directors then both must sign the document. It is mandatory to have at least one director in order to prepare the dissolution form.
Can all Limited Companies file a dissolution request?
No. A company can not file a dissolution request if:
It has traded within the last 3 months
It has changed company name within the last 3 months
It is subject to legal proceedings
It has made a disposal for value of property or rights