Company Formation

Company Services

Offshore Formation

Business Library

Related Services

Reviews
Very helpful - had to call on more than one occasion, phones answered, staff very helpful, job done, used them 4 times now and would do so again, recommended.
07/03/2014

Well what can I say - your online chat was efficient and excellent. I will be using you for all future company set ups and would recommend you to everyone.
07/03/2014

I was very impressed by the whole process. Website made it very clear what needed to be done and everything worked as advertised and in the time frames stated. Definitely recommend.
06/03/2014

Very quick and easy to use. Automated emails provided everything I needed. The online process took less than an hour and the company was registered within three hours. I'd definitely recommend this site to friends and colleagues.
05/03/2014

Its very easy to use, most importantly it is very speedy and no hassle. Just like it says in the name: made simple!
03/03/2014

Its excellent. I applied for Friday evening and today it is done. As a chartered professional, I am extremely pleased and would recommend this service to every one in my community.
03/03/2014

A very quick, simple and east to follow process. There were no questions left unanswered by the FAQ section and other resources available. Will definitely use again
28/02/2014

Choosing a set-up company from thousands that I found online was something of a lottery, but I count myself fortunate in selecting CMS. The process was straightforward and logical, and I learned a lot thanks for the help offered at every stage.
27/02/2014

Quick, easy and efficient service to expedite incorporation of a company with a sensitive name ( Once approval from relevant body had been obtained) Thank you
26/02/2014

This is what you call exemplary customer service. Timely and precise answers to to the questions posed. You made this exercise a pleasant experience, I would highly recommend the services of your company. Many thanks. Tony Moore, Chairman PCVersal Studios LTD.
25/02/2014

I must admit to being a bit sceptical about the service but having taken the plunge everything that they promised to deliver has been provided, Honestly wouldn't think twice about using them again.
21/02/2014

Simple to use, good guidance on each page for what to fill in- as well as the ability to fill information you have already provided (addresses, Director info etc) Really easy, and would definitely use them again.
19/02/2014

You have been ' Excellent' in terms of support, Keeping to your word and basically making my business start up and registration so easy and simple! Thanks and heres to a long working relationship.
17/02/2014

You have been ' Excellent' in terms of support, Keeping to your word and basically making my business start up and registration so easy and simple! Thanks and here's to a long working relationship.
12/02/2014

I got an excellent service on website and over the phone it was easy to follow instructions and also the prices are good I am a happy customer will refer more friends and family.
11/02/2014

Its a pleasure to deal with. Staff is very helpful and professional. I like to say thank you for your professional support. I recommend your service to every accountant.
10/02/2014

It took less then three hours to get my company registered! This says it all. Companies Made Simple? No I reckon it ought to be Companies Made " Simplest" Excellent service
06/02/2014

1st class service used this company many times would not go anywhere else. Thanks for 1st class service
06/02/2014

The service is super easy and fast. The additions they add to the packages are well worth the money. Save yourself time and read this review properly- you wont find a cheaper and better service then companies made simple. believe me I have searched the internet for all the different services I needed to see if I could find it cheaper elsewhere - Impossible. Apart from value for money, you really do get a very professional approach to your registration. No hassle, very easy to use, and best of all- great value for money
05/02/2014

Unbelievably easy, got my company registration confirmation in 3-4 hours as promised! Definitely recommended to set up a business in the UK
05/02/2014

Excellent. Today I also received written documents, less than one week altogether, Thank you
04/02/2014

The website is really easy to use and is so easy to start up a company
04/02/2014

'Have been using Companies Made Simple for several years now, and cannot fault them. An excellent company to do business with, and Customer Service second to none. A FIVE STAR company'
20/01/2014

'dealt quickly and supported and fed back very quick. emails where sent and matters or problems solved very quickly'
20/01/2014

'Both myself and my client were "over the moon" with the speedy service from start to finish. I would highly recommend The Made Simple Group,to anyone considering using them................Go for it !! Simply the best !
17/01/2014

'It's still early days, but so far I'm really pleased with the service, support and value provided by Companies Made Simple'
16/01/2014

'The service was very simple and quick and I received a call from Barclays the next day ( I registered the company late the previous evening) together very slick- thank you'
14/01/2014

Very impressed. Really excellent, easy to use service. Very happy to recommend to others
13/01/2014

Excellent Service, really simple and effective.
07/01/2014

The questions were easy to understand, simple and straight forward, not complicated.
06/01/2014

Very pleased with how easy it was to set up my new company. 10/10
06/01/2014

There service is straight forward and simple to use. I highly recommend Companies Made Simple to anyone who needs to register a company.
06/01/2014

Very good service - allowed me to start the process quickly - and I am now in a position to resume working on my project.
03/01/2014

Firstly I wanted to wish everyone a happy and prosperous 2014, The service was good as the problem was promptly solved by Michael and Peter when I contacted your company.
03/01/2014

Great service!! The process was quick. It was so easy to register my company.
27/12/2013

So far, so good. They have done exactly what it said on the tin, to use a hackneyed phrase.
23/12/2013

Very Happy, this is my 1st time as a ltd, hope it all works out inshallah.
23/12/2013

I found the website to be very quick and easy to use I would defiantly recommend it to a friend.
23/12/2013

The customer service is so friendly and professional, dealing my companies so quick and solve the problem just within 2 minutes, I am so happy. and I will tell my friend about my experience,Highly recommend!!!
23/12/2013

Clear and concise guidance- does what it says on the tin ' Made Simple.
16/12/2013

The website was well designed and user friendly. The service is of very good standard. I am really impressed.
16/12/2013

Very efficient and professional service. Looking forward to a successful cooperation.
14/12/2013

At this point I rate it as excellent as I was using this service for the first time. I don't know anything much about it. The process was simple and easy to understand, the feedback was prompt and there were explanatory notes to enable to understand the process.
13/12/2013

Easy forms, ran through sections in no time. Emailed me back several times and by 10am the following morning I received confirmation of business. Great service Thanks
13/12/2013

I would recommend others to use this website. It does the same job as what it says ' Made Simple. User friendly website which is good value for money and helpful staff.
12/12/2013

Painless Process- I would recommend to others starting up a business.
09/12/2013

The most organised support I have ever received! Totally pain free business set up. Thanks.
06/12/2013

Good easy service, when I rang customer service had a prompt professional reply.
06/12/2013

These people know exactly what they're doing. Fast, simple and reliable.
04/12/2013

I think the arrangement of Companies Made Simple is brilliant easy and very quick.
03/12/2013

I always register companies with this agency. The service is so great and the website is user friendly.
03/12/2013

Well written, clear directions at every step of the process. Plenty of support materials available- very thorough. Simply the best incorporation site out there.
02/11/2013

I am an accountant and use your service to register companies for clients. Your service is surely excellent. Please introduce membership login website for accountants.
02/12/2013

I find your website is easy and quick to use and the speed of incorporation is both impressive and helpful. And the price is right.
29/11/2013

Very simple and straight forward. Plus many options you might need in future. Very nice.
29/11/2013

Brilliant service, makes life so much simpler. Now I can get on with getting the company started.
29/11/2013

We do register quite a few number of companies every year, and decided to use Companies Made Simple as our incorporation portal about 3 years ago. Its not just easy to form a limited, but also to submit changes to companies house later through the Portal. Keep up the good work.
28/11/2013

Your website is easy to use and navigate, I found it very simple to set up my new company and good value for money
Adam Greaves
AJG Fabrications
18/11/2013

Very good service, simple, fast, efficient. I highly recommend it.
Jess Miller
Apex Promotions Ltd.
13/11/2013

I am happy with the service and information found on the site.
Mihaela Anca Craciun
MIKI27CMA LTD
11/11/2013

A very good, informative, swift and easy to use website to register a company.
Michael Webb
Smart Integrated Solutions Ltd
11/11/2013

Excellent Service Don't try anyone else this Company delivers every time I use them
Mike Cox
Moja Accountancy Services
06/11/2013

I would recommend people to use your website I think it was simple to complete
Kudzai
Golden girls LTD
05/11/2013

The process of ordering my company was quick and the contact emails were immediate and informative. A painless process
John Lockwood
Dangos Global Ltd
28/10/2013

Keep up the good work at such cost effective prices.
Gulshan Kohli
London Airports Plus Ltd
24/10/2013

Very easy to use your website
Sivagnanam Mohanadasan
Praise the Lord Ltd
23/10/2013

Simple to use and easy to renew once you are registered. Great service.
Oliver Starr
15 Medical Ltd
14/10/2013

Very helpful advice when I phoned
Jen Turner
The Memory Aid Company
11/10/2013

Excellent easy to use service
Susan Capstick
Capstick Consultancy
09/10/2013

You are very close to perfection!
Massimo
GalatAdvice ltd
09/10/2013

I am very impressed with not only the user friendly website but the very helpful lady who helped me with my query! I'd like to add how refreshing it was NOT to have endless options to go through on the telephone before speaking to a representative.
Roupa Jettoo
Mindful Hypnotherapy
03/10/2013

I really like the simplicity of the process. Please don't change it!
Nicholas Poole
Poole & Korn Ltd
01/10/2013

I cannot believe how simple and easy it is. Thank you.
JASVINDER SHUBH
MY PERSONAL DEVELOPMENT LTD
25/09/2013

I really cannot speak highly enough of your service. Many thanks
23/09/2013

Excellent service. I am very happy with companiesmadesimple. Thank you very much indeed!
Cuijuan Fu
Kingsland Education Limited
20/09/2013
Nice, quick and straightforward!
Amy Docker
AEK Solutions Ltd.
18/09/2013

You made registering my new company effortless. Your seamless registration process gives me confidence for the future of my business' potential.
Mary Young
Social Ammo Uk
17/09/2013

You have always been very helpful. Thank you.
Lorna Green
Green Accounting Solutions Limited
10/09/2013

I would of rate you 100 not 5! Excellent customer service with excellent products! Definitely will be recommending you further!
Marie Tomanova
VegaMarie Limited
09/09/2013

I set all my companies up through Companies Made Simple - just a very easy process don't change a thing!
Joy Schoenborn
Greater Th>n Productions Limited
06/09/2013

It was so easy to register my company! Such a fast, efficient website! Thank you!
Philip Hawkins
Hawkwood Solutions Ltd
21/08/2013

My first time, but the process was MUCH easier and faster than I thought it would be!
Jim Pitchforth
Besurance Consultancy Ltd
21/08/2013

Keep up with the good work! :)
Daniel
INFOTECH Governnace UK Ltd.
16/08/2013

Excellent I see that you include satisfied customer comments on your site, I would be happy to provide this
Kate Phipps
find freedom company ltd
15/08/2013

Great service and site
A Singh
Computer Cubed Ltd
15/08/2013

Offers a brilliant service for people who are new to working under a limited company, made easy and told what happens next so you feel comfortable with the service you have
Stephanie
SMA Services Ltd
14/08/2013

Excellent service with knowledgeable customer service team who handled several queries very promptly. I visited your site on a recommendation and I will be passing your details on to other colleagues. Many thanks Steve Green
steve green
freshtracks property ltd
12/08/2013

I have used Companies made simple for a number of years. In addition I have recommended their services to others and will continue to do so
Adam Lindley
Excellium Search
12/07/2013

The process of registration was so simple and easy therefore less time consuming. Excellent!
Mrs Madeleine Mutlu
Functional Websites Ltd
12/07/2013

Everything was just fantastic, I wish I heard about you before, registering a company used to be a long and painful activity and you just made it extremely simple.
Rokas Gintalas
Leedix Ltd
11/07/2013

10 out of 10 ! Fabulously efficient service. Well done ! Your website is logicial, well laid out and easy to use. Next step for me is VAT registration. That might be a useful additional service which could be added to your site
Sean Stockbridge
Just Book Travel
09/07/2013

In all honesty, the formation process was so easy. I woke up to an email saying my company was registered, and the tips & instructions on each page were so easy to follow.
Glenn Bennett
Hussky International Limited
09/07/2013

Yes good positive company easy to use customer friendly good commitment excellent work well done
Javed mahmood
Uk rate reductions ltd
04/07/2013

GREAT!
Mathew H Green
Hamilton World Solutions Ltd
04/07/2013

You have made it all so simple! A brilliant service that takes any worries away from filling in the wrong bits on the application form and the actual submission of the application.
John Weallans
Forge Valuations Limited
29/06/2013

I was expecting this to be a much more complicated and convoluted process than it turned out to be! Very quick and easy to understand with good added value.
Simon Hodges
NOVUS Recruitment Limited
17/06/2013

A very simple to use service, allowed me to set up my new company in about 10 minuites, and arrange for Barclays business banking to contact me at the same time.
Tom Hughes
Otang Ltd
17/06/2013

The instructions and information has been straight forward, easy to understand.
vivian onwuchekwa
v chekwas & co ltd
14/06/2013

Excellent Service, does what it says on the tin. Simple to use, got what I wanted. Quick and hassle free
Martin Otter
Telemo
01/06/2013

Easy to understand
Efosa Leslie Asoro
gadge
31/05/2013

Very good service, quick and easy to follow and set up. Great customer service with fast response and good detail to answer questions effectively.
Crawford Coutts
Red Raft Ltd
29/05/2013

Very straightforward approach to starting a limited company and excellent prices and services. Will definitely recommend.
Jason Hodson
Retro Games And Films Ltd
28/05/2013

It really is made simple!
Evan Dilworth
EVAV Ltd
25/05/2013

I really struggle to keep up with adhoc company paperwork and am just so glad have discovered your site this morning - Companies Made Simple is exactly the help what I was looking for!
Angela Walker
Tinkie Toys Ltd
24/05/2013

value for money
James Chin
Axis Business Services Limited
23/05/2013

The service provided was First Class
Paul Higgs
The Order Page Limited
23/05/2013

Fast, efficient and friendly. Good company to do business with. I register all my companies through them and have never had a problem. Continually brilliant.
Kris Britton
Absolute Biomass Energy
20/05/2013

Quick, easy, very pleased with the process! would recommend you to others!
Nick
A&A Business Development Services Ltd
19/05/2013

Having already started and been somewhat baffled by the Companies House registration process, using your site was a breeze. All the extras (registration & service address, VAT) were useful and well-priced.
Matthew Cross
Aston Complete Services Ltd
13/05/2013

I was totally surprised by the ease to get my company. It is a fantastic service. Thank you
Sharon Dagcioglu
Spirit of Excellence Security
10/05/2013

Totally painless company formation. Quick, simple and efficient.
P Beswick
P A Beswick & Associates Ltd
02/05/2013

Very quick and simple to use
M Davies
Tidycar Services Ltd
26/04/2013

Excellent, hassle-free service many thanks.
Peter Ryder
Red Year Associates Ltd
26/04/2013

Excellent customer service! Representatives were quick to answer my queries. Highly recommended!
Sergei Alexeev
Londongrad Trading LTD
24/04/2013

Keep doing what you are doing..
Paul Duncan
Siebermann UK Ltd
19/04/2013

Your website is excellent and very informative
Bridget Harvey
West End Tavern Ltd
16/04/2013

Fantastic service - if only everything in business were this simple, fast and effective.
Shaun Parkes
Infraskill Limited
22/03/2013

Brilliant person spoke using your messenger service. Really nice and didn't sound annoyed at my lack of knowledge. Perfect service
Genna A'court
Cinnamon
20/03/2013

Excellent so far. Thank you
Janet Delves
Clover Properties Ltd
18/03/2013

Does exactly what it says on the tin! Highly Recommended
Steve Barlow
Out of the Blue Associates Ltd
13/03/2013

Excellent service
Sherandra Seetharamdoo
Natural health sciences foundation
08/03/2013

Extremely supportive on any questions raised, no matter how naive!
S A Grindrod
SGR Resource
7/03/2013

Easy to use and good price - no improvements needed
Joanna Scanlon
JLS & Co Accountants Limited
01/03/2013

Easy to understand and simple to use would happily recommend
Matt piper
WorkShyBob ltd
15/02/2013

Excellent service, questions promptly answered.
Matt Jones
Beetime
05/02/2013

I'm very satisfied with your services.
David Netolicky
PEXOW Ltd.
14/01/2013

Excellent service and a simple process, not sure how it would be possible to improve.
Paul Catherall
Reliance Control Ltd
15/12/2012

Very impressed at the simplicity of the process
Robin Lawrenson
Tamaver Ltd
29/11/2012

Brilliant website & service. I have been looking for days on Google for a reliable company who could advice me quickly and with efficiency. And i found you :)
Philippe
Hatch And C.
06/11/2012

Absolutely the best help I've had yet. Don't know what I would have done without you guys. Big Thanks!!
Scott Bullock
Advanced Rural LTD
11/10/2012

So simple and quick thank you
Paul Simmons
PCS CONTRACTORS LTD
01/10/2012 Very easy and straightforward process and good clear website.
David Adair
Adair Media
27/09/2012
A quick and efficient service.
Mr Ahmed
The Tax Practice
26/09/2012
Great service and incredible value for money compared to your competitors. Thank you for the smooth and swift registration and all of the additional benefits!
John Duggan
Events Protocol Ltd.
21/09/2012
Excellent service and I have recommended Companies Made Simple to many business associates already.
Carrie Colliss
The Lady Golfer Club Ltd
19/09/2012
Great, efficient and professional service. Many thanks.
Daphne Shepherd
Broomhill Farm Luxury Dog Hotel
10/08/2012
Very clear website and easy transaction. I would recommend you to anyone.
Julian Eagles
Aquila & Company Limited
03/08/2012
This was the first company I have set up and I can't believe how easy it was. I shall certainly recommend you to colleagues. Thank you.
Trevor Richards
Eastern Management & Training Ltd
15/08/2012
Excellent Service everytime with no fuss just what we all need. Thanks
Helen Lilley
Total Accounts Ltd
27/07/2012

Straight forward, clear, concise and easy to use.
Andy McCobb
Andy McCobb Consulting Ltd
25/07/2012

Excellent services receive cannot complain
Thomas
Thomas and sons consulting Ltd
04/05/2012

Excellent clear and concise and well executed service
JAMES G SUTHERLAND
JGS CONSULTANCY SERVICES INC LIMITED
04/05/2012

It was kept as simple as possible perfect
Bob Brown
Bike-Mekanix
02/05/2012

Excellent service and have already used it to set up a LLP for a client
Stuart Rook
RookFD Ltd
27/03/2012

A very simple and easy process. Thank you
Steven Gower
Regency Recruitment Agency Ltd
25/03/2012

You are my preferred supplier when forming companies for my clients. Very quick and simple which means I am able to offer a good value service to my clients. Thank you
Richard Wilson
RAK Accountancy Solutions Ltd
23/03/2012

I didn't know anything about forming my limited company, you made it easy thankyou
Shirley Fenner
Fennbrow
22/03/2012

All l need to say is well done and carry on thanks,
Ms modupe Adedigba
aicszm associates ltd
21/03/2012

It couldn't have been simpler. The web site is so easy to navigate and the whole process took no more than 10 minutes.
Keith Chamberlain
Urban Mover Eco Ltd
20/03/2012

Very efficient, easy to navigate website & ordering, great value for money.
Teresa Pink
Cocoon (UK) Ltd
16/03/2012

The registration process was made very understandable and easy to use.
David Bennett
NYE Electrical Ltd
14/03/2012

This is the third company I've set up, but the first time I have used you guys. So much easier, I'll never bother trying to do it myself again - so simple.
Chris Moore
Hexchem Imports ltd
14/03/2012

Fantastic service, originally came to compare prices to another company like yourselves, your prices we're just fantastic so ordered same day!
Daniel Perry
Grab The Music Limited
12/03/2012

Everything is great, the FAQ was very helpful. I am really looking forward to start trading as Blue Owl Pictures!
Zaira Brilhante
Blue Owl Pictures
07/03/2012

Fantastic service very fast very efficient. Would recommend Companies Made Simple.
Peter Coates-Buglear
Data Centre South
05/03/2012

Just keep up the excellent serices. It's very encouraging for new businesses and developing new opportunities !
KHAMISA VAYANI
VAYANI LTD
02/03/2012

Can't fault it.
Esther Emmanuel
01/03/2012

A very easy and swift process of registering a company.
Alexandros Ioannides
AI & PARTNERS LTD
01/03/2012

Really simple - much easier than I expected!!
Stephanie Carswell
Abbey Language Ltd
29/02/2012

Great Service really easy to use
Lisa Clubb
Optimum Dry Wall Ltd
28/02/2012

Everything was very simple and easy to understand. You are doing a very good job with the site. Keep up the good work!
Stefan Aris Savulescu
Aris Construction and Decoration Limited
27/02/2012

Thank you for the promt/effective service. I also made a mistake and the online chat (mark) resolved my question within 2 minutes...THANKS
Sophie
After You...
27/02/2012

Made Simple Group do exactly what it says on the label! Couldn't of asked for better service!
Matthew
MB Media LTD
24/02/2012

I have already registered a company with you before and remembered how easy it was. Although I had felt nervous I was soon put at ease by the way in which you had made everything so straight forward. I hope my second company is as successful.
Iman Abdullah
SOIM
23/02/2012

Really great service, very simple and easy to use. So much less painful a process than I was expecting! Overall a fantastic product.
Andrew Ford
Crazy Raising Ltd
22/02/2012

Quick, efficient and easy to use, great service, keep up the good work!
Jason Legget
Make Sense Matter Ltd
21/02/2012

The fact that you also offer virtual office services makes you a genuine one-stop shop. To be able to come to one company and get absolutely everything set-up is invaluable.
Helen Rideout
Savvy HR Limited
20/02/2012

Keep the good work up.
Tosin Adekunle
Solucity Oil and Gas
19/02/2012

Clear, concise and efficient.
Paul Lewis
Incredible Picture Company
19/02/2012

Excellent Service - Easy to Use!
Jo Crofts
Psychology Works (UK) Ltd
16/02/2012

Everything was explained very clearly and enabled us to clarify any last minute concerns before registering out business.
Sarah Forson
A F Pumbing & Heating Ltd
12/02/2012

Website is very easy to navigate and process is very smooth.
Andrena Miles
AMM Bookkeeping & Accountancy
10/02/2012

I cannot fault it.
Kishan Gahunia
Only Law Limited
08/02/2012

What an easy to follow website! I was so nervous about taking the first steps and opening a company when I didn't have to worry at all, so easy to follow and great value!
Heidi Burrell
Heidi's tea and tiffin
07/02/2012

Very Quick process easy to understand perfect! Thank you
michael buxton
M.B Building & Decorating Services
06/02/2012

Great service and detailed information provided on website
kashif javaid
Secure Workforce Ltd
05/02/2012

I was very impressed to see that the signup process for creating a UK company was laid out in a nice simple and informative manner with the prices being very clear. I also liked the options at checkout to purchase additional services and upgrades, this helped quite alot when deciding what to add. Also very nice was the small question mark icons giving some additional information about the parts of the application process.
Craig Edmonds
High Speed Web Services LLC
01/02/2012

I use the services frequently and have formed more than 40 companies. The packages are value for money.
Zulfiqar Hussain
Ashfields
01/02/2012

Found this very simple, straightforward and easy to follow. Definitely GOOD VALUE for Money - Thank you.
Felicia Ansah
The Adelphian Consultancy
30/01/2012

This is the fourth time i have used your service and continue to will the service for any future ventures that come my way.
steve streek
streek installations 2012 ltd
28/01/2012

Easy to form company and great value packages. I looked at many websites offering this service and choose this one for value and services offered.
Ms Lanning
Ginnal Creatives Ltd
26/01/2012

I have formed a number of Limited Companies for myself and colleagues and I am very pleased with the prompt professional service.
Paul Carton
120 Consulting Ltd
25/01/2012

The Website was brilliant I looked at others but kept going back to this one, Not only simple to use {even for me} but very pleasent correspondence. Many thanks.
Janette Brain
Afternoon Tea Dear?
22/01/2012

Very easy great service
Mr Paul Robertson
Vital Business Support
19/01/2012

Thank for your help and efficiency in starting my business. I will recommend you to anyone needed.
Anca Maria Cesar
Vintage Zizou
18/01/2012

Excellent Service, thank you.
Asit Sharma
Midas Touch Limited
17/01/2012

Very Impressed with this service which made registering my first company feel so simple. Will definitely recommend to others!
Rahim Tahir
Pisces Trading Ltd
16/01/2012

I really didn't think it would be that simple. The application was a very intuitive and reassuring process. Well done.
Ken Bainbridge
Future Pro USA Ltd
16/01/2012

I am impressed with your service! simple as that!
Silvio Rodrigues
The Modulor Ltd
15/01/2012

Thank you for a great easy to use service!
Shane Manaton
Carbon Pixel
12/01/2012

First Class service
Richard Campbell
Enerlight Ltd
10/01/2012

Excellent service - really quick and easy
Lee-ann Wallace
Wallace Bathroom Studios
09/01/2012

Great company. Easy to use. Won't use anyone else!
Joe Bartle
Autoangel Ltd
07/01/2012

It was most easy to use and surprised me how simple is to form a company!
Janis
Elzard Technologies
06/01/2012

Easy to use Thank You
Paul Beckwith Bennett
Financial Ambitions (2012) Co Ltd
05/01/2012

A cost effective and easy to use tool to help get your business registered and ready to go
Gemma Dale
Sky Blue Careers
29/12/2011

I love your service, it was fast and very easy... no bad comments! WELL DONE!
DAVID YOUNG (DIRECTOR)
SPECTRUM GIFTWARE LIMITED
23/12/2011

Thank you for everything please keep up excellent work and services.
h.ibrahim unsal
pentagon business consultancy
17/12/2011

Keep it Simple! Use Companies made Simple...
Michelle Newton
MAAT Agencies Limited
16/12/2011

Excellent Service! Simple Setup! Best Company I Have Found!! Ordered at 12:28 formed at 14:16! Excellent!
Daniel Marsden
Vudex UK Limited
15/12/2011

I'm amazed how quick and easy it was to set up my company. You offer a great service. Ten out of ten!
Stuart Flack
Wintertime Ltd
12/12/2011

Great service!
Ashish Mehra
Trabblr LTD
08/12/2011

Great service, always use your company for setting up companies for my clients and will continue to do so. Great prices too!
David Gardiner
Business Partners
06/12/2011

I've used you to set up circa 10 companies now and it does exactly what it says on the tin. 5*
Anthony Smith
Anthony Smith & Co.
02/12/2011

It is an excellent easy to use service!
alastair mcnulty
zeissmann kuchen gmbh
23/11/2011

Very simple and quick procedure, well designed site.
Carl Hobson
Cloudbase Computing
22/11/2011

I found all the information I needed and completed my transaction with out the need to ask for any help.
Brian Hartles
Future Renewable Solutions Limited
21/11/2011

How does one improve excellence?
Victor Powys
BizMex Ltd
21/11/2011

Your user-friendly, well informed website makes setting up a company easy; everything you could possible need including FAQs is at a touch of a button or mouse. And you can talk to someone if you need too.
Helen Bailey
Options of Yorkshire Limited
18/11/2011

The service for starting a new company was kept as simple as it could possibly be, much better than I anticipated. A very efficient service, thanks.
Paul Coleman
VICJON Ltd
17/11/2011

Simple, effective, well executed. Like evey good business should be!
BAZZINGA Ltd
15/11/2011

Amazing service!
Farhan
Shakestar
14/11/2011

Thank you for the fast and easy service
Ilhan Unsal
a1 print solutions ltd
09/11/2011

Very easy to understand process which is quick and informative. Guidelines and tools for totally new business owners are exceptional.
Esau
Team Leverage Ltd
08/11/2011

Keep the good work up.
Ken Gbadegesin
Bamet Konsult
04/11/2011

The services are excellent and so fast.
Fathy Mirzaeian
Madino Film
01/11/2011

A very straightforward and easy to follow process, backed by a simple, clean and clear style. A pleasure to use.
Daniel Gilberthorpe
RGMT Consulting Ltd
31/10/2011

Companies Made Simple does exactly what it says on the tin. Excellent customer service for both start ups and existing companies.
Dr Heidi Kharbhih
Optimise Your Business Ltd
28/10/2011

Simply Great....
Asif Sulaiman
Bravo Consultant
24/10/2011

Excellent service - very good and very clear.
Aidan Gray
Hum London
24/10/2011

There is only one way to describe the process of forming a company through Companies Made Simple - Child's play! So quick and easy I had to check with Companies House to confirm my company had been formed... It was 09:37 on Monday morning!
Toby Heywood
Ticura Ltd
19/10/2011

Superb!
Andrew Ripley
A P Ripley & Co
18/10/2011

Fantastic. First time I've formed a company, I found your site full of useful information that was easy to understand. I had a couple of queries, your online chat person (Billie S) was very helpful and answered them for me.
Eric Yeoman
Crumala Ltd
17/10/2011

So far you seem to offer help before I actually knew I needed it. Very helpful.
Graham Roughley
GR Quality Services Ltd
15/10/2011

Perfect as it is, simple, straight forward & value for money in challenging times.
Yashwant N Patel
J9V LTD
12/10/2011

The site is really great, no improvements necessary!
Annie Clarke
CBS
06/10/2011

It's a pleasure to set up a business with you once again.
mr a rahman
al bayyinah cars ltd
28/09/2011

Very Straight forward and easy to follow
Anthony Bolye
Vehicle Access Services 2009 Ltd
27/09/2011

I think everything is perfect ;)
Josef Lobotka
Six directions ltd
29/09/2011

Very Straight forward and easy to follow
Anthony Bolye
Vehicle Access Services 2009 Ltd
27/09/2011

An excellent service, very quick, clear and efficient, I would definitely recommend your service to others
Marie Smith
M P Esoterics
26/09/2011

I found your service to be exactly what I was looking for, excelent website format with simple easy to understand and follow instructions. Thanks, you made it so simple..
Alan Phillips
Solar Switch Midlands Limited
24/09/2011

Simple excellent service. Does what it says on the label.
Alan Maskell
Maxinnovation ltd
22/09/2011

Clear concise and efficient service
Peter Williams
pala consulting
16/09/2011

Very happy with the service as it is
Paul Harris
paul harris road services ltd
19/08/2011

Easy to use, straight forward and every (so far) has been delivered as promised, promptly. Excellent service.
Alison Booker
Andalusite Ltd
12/08/2011

Brilliant service. Don't look anywhere else to set up your own limited company!
Arvydas Juskevicius
Agile Innovative Ltd
12/08/2011


I was surprised by how simple the whole process was.
Jane Porter
Skin Wisdom
11/08/2011

Quick and simple service and great value for money.
Niclola Welch
JPH GLOBAL FORWARDING LTD
10/08/2011

Excellent service thank you
M Lannon
lan recruitment ltd
09/08/2011

I have formed my first company and in all honesty, with the limited knowledge I had in the field, not only did you guys make it so simple but I also learned a lot along the way. Thank you!
Jaffar Khorshidi
User Experience Bureau Ltd.
08/08/2011

Very Happy customer - Highly recommend. Simple and seamless.
Adam Brooks
Applying You Ltd
06/08/2011

Highly efficient, cost effective and painless company formation - great!
Shaun Waterman
New Criteria Limited
03/08/2011

Simple and easy to follow
Wayne Allen
Office Wiseguys
03/08/2011

Great website, easy to follow and use.
Robert Smith
Solve IT Simply LTD
02/08/2011

Everything was excellent and clearly displayed, I couldn't find a single fault with the whole process!
Sam Bondarenko
Gup73 Ltd
01/08/2011

Straightforward online forms and thoroughly professional service
Mike Harley
Ardgour Resources Ltd
29/07/2011

The process was nice and easy to follow
Ron Cox
Tiscox Limited
28/07/2011

Your site made it incredibly simply to register. Many thanks
Phil Dwyer
Destanza
28/07/2011
Blog - Latest articles
The UK's Company Formation Hotspots
Brought to you by Mathew Aitken at … For the start-up onwards. We provide services that make business simple: Company Formations, Virtual Offices, Company Credit Reports & more. — MadeSimpleGroup (@MadeSimpleGroup) August 14, 2013 Find me on Google+ Keep up … Continue reading → Read more...
Video Blog: What are Dormant Company Accounts?
In our latest video blog, Peter explains what Dormant Company Accounts are, who can file them, and what to do if you miss the deadline. See here for more information on our own Dormant Company Accounts service. Brought to you … Continue reading → Read more...
UK Company Formation Figures 2012 / 2013
We have compared the Companies House formation statistics for 2013 with those for the previous year. Here's what we found: • 517,210 companies were formed in 2013 compared with 479,545 in 2012. • The only month in 2013 that saw … Continue reading → Read more...
Do I need to use an Accountant yet?
While there is no legal requirement for limited companies to employ an accountant to look after their affairs, there are a number of reasons why the vast majority of limited company owners opt to use accountants instead of taking charge … Continue reading → Read more...
I want to change my shareholder
Unfortunately changing a shareholder in a UK limited company is not as simple as changing a company director. This is because shares are involved. Here's what you need to do to change a shareholder: Complete the J30 stock transfer form … Continue reading → Read more...
Offshore Formation
Offshore companies can offer a variety of advantages over their onshore equivalents.
Lower tax rates
Easier company reporting requirements
Security against creditors
The protection of one's identity
Avoiding local investing restrictions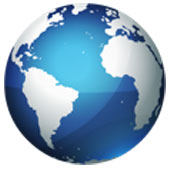 Offshore companies for trading
Many companies which trade overseas have offshore bases. Some of these companies choose to set up an offshore company, mainly to benefit from the substantial tax savings available in these jurisdictions. These savings are available to companies of all sizes, ranging from multinationals to small owner-managed companies.
Offshore companies in protecting directors' identities
Due to local investment restrictions or risk of actions from creditors, directors may wish to keep their identities secret.
Offshore companies are similar to UK limited companies in that they are able to own properties, hold money and shares and other items in their own right. Thus, a person may use their company to make various purchases and then be protected by the fact that no one can discover that the company is owned by that individual. Different offshore jurisdictions provide different levels of privacy.
Offshore companies for tax savings
The zero or minimal tax rates applicable to offshore companies makes them very attractive to profitable businesses. The prospect of retaining all of the income earned compared to other countries where government would levy a tax on the income has led to some businesses opening offshore branches and using them as trading vehicles.
In addition to corporation tax savings, offshore companies usually enjoy tax-free capital gains and inheritance charges. The suitability of offshore companies to a particular individual can only be ascertained after a reasonably detailed analysis of their financial situation, their future plans and their goals. Having said this, the attractions of offshore companies are clear.
View our Offshore Formation services:
Offshore Formation FAQs
How long does it take to form an offshore company?
A typical incorporation takes about 48-72 hours but to prepare and receive the documents from the jurisdiction can take between 1 and 2 weeks even though couriers are used. There is no way to speed this up. Usually we get a scanned copy of the incorporation documents while we wait for the originals to arrive.
What is included in the fees?
The fee on the website is excluding VAT but inclusive of all services which means:
Incorporation of the company
Registered office and agent in the jurisdiction
Government fees for the first year or part thereof
Are there any yearly fees for the offshore company?
Ongoing fees for the offshore companies are a single payment once a year. The amount and when the renewal fee is due depends on the jurisdiction. Renewal fees include VAT and are for:
The renewal of the registered office and agent for the following year
Government fees to keep the company on the register and tax exempt
How many jurisdictions do you offer?
We currently offer 3 jurisdictions to incorporate into: Anguilla, Belize and the Seychelles.
Can you give me tax advice regarding my offshore company?
We cannot really advise on the advantages or disadvantages in going offshore with specific relation to a company or jurisdiction. Under no circumstance can we give tax advice regarding offshore companies (as we are not licensed to do so).
Which banks are used for your offshore companies?
We offer a number of banking options. It is not a prerequisite that the bank account be in the same jurisdiction as the company, so the banks we offer can be used for any of our jurisdictions. We only offer bank accounts for offshore companies formed through us.
Do you offer merchant services for offshore companies or bank accounts?
Unfortunately, we do not offer merchant accounts or payment gateway services in our banking offers - this would need to be sourced separately by you.
How does the setting up of the offshore account work?
In terms of the bank account - this is a service we provide as assistance only and does not guarantee a bank account opening. You would still be subject to the banks KYC and money laundering checks and any other checks the bank would do before deciding on whether to open an account or not. The assistance of the account opening is provided by our agents in the jurisdiction - the term 'assistance' means they will submit the corporate documents to the bank on your behalf and then you will send them your personal documents which they will double check to make sure it meets the banks requirements, before sending them to the bank.
Do you offer nominee director and shareholders for your offshore services?
We do not offer nominee officers with our offshore formations. These would need to be sourced separately via a 3rd party should you wish to use them.