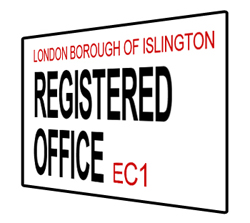 No. To form a UK limited company you must have a Registered Office based in the UK.
What is the Registered Office?
It is the official address for the company. The company does not need to trade or be based here. However, company directors must be contactable via the address. This means that any official mail (HMRC, Companies House) delivered to the address must be forwarded on to the company directors.
Can I use my home address as the Registered Office?
Yes. As long as the address is based in the UK and you have the landlords permission if renting.
What if I don't have access to a UK address?
You can use our London based (145-157 St John Street, London, EC1V 4PW) Registered Office Service for £45 plus VAT per year. We will forward on any official mail that we receive onto you free of charge.
This post was brought to you by Mathew Aitken at Companies Made Simple – The Simplest Company Formation Service
Keep up to date. Subscribe to our RSS
Related Posts via Taxonomies