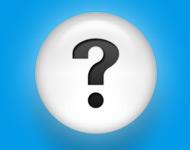 The "Section 243 Exemption" is a term you will come across when appointing a limited company director. A 243 exemption means the proposed director's residential address will not be disclosed to any credit reference agencies. This is because the individual may be at risk of violence or intimidation if their address was given away. For example, someone on witness protection may have a section 243 exemption.
To apply for a section 243 exemption you need to contact Companies House on 0303 1234 500 to request the SR04 form. A fee of £100 is applicable when filing this document.
This post was brought to you by Mathew Aitken at Companies Made Simple – The Simplest Company Formation Service
Keep up to date. Subscribe to our RSS
The following two tabs change content below.
Mathew Aitken
is Head of Content
at
Made Simple Group. This entails overseeing MadeSimple's blogs (five in all!) and any other content we happen to be producing. In his spare time Mathew is an avid film-goer, TV-watcher and Tottenham Hotspur-endurer.
Latest posts by Mathew Aitken (see all)