Business Training Made Simple
We have a brand new website:
www.BusinessTrainingMadeSimple.co.uk
All bookings are now being taken on the new site.
Doing Business Online
Everything you could possibly need to know.
Unsure about social media? Need advice about how to get found online? Confused by online jargon?
Then this one day advice packed course is for you!
The course covers the basics of building an online presence, including
how to:
Design a successful website
Optimise your website for search engines
Drive traffic to your website
Understand analytics
Make the most of social media
Plan an online marketing strategy
Course Details

When:

Monday 28 February 2011, Wednesday 30 March 2011 or Wednesday 20th April

Time:

09.00 - 17.30

Where:

145-157 St John Street, London, EC1V 4PW

Price:

Just £99.99 £79.99* per person. *Early bird offer, price will return to £99.99 14 days prior to each course.
Monday 28th February 2011
SOLD OUT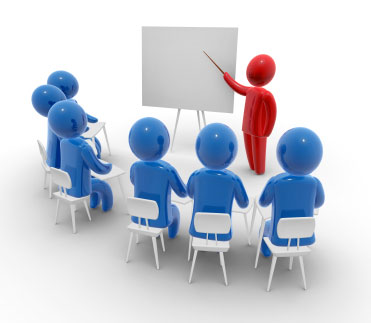 What You Get
An introductory one day course for new and small businesses
Excellent value for money
Breakfast, Lunch, and Refreshments throughout the day
Pick the brains of industry experts
Just 20 places to ensure hands-on guidance
Advice to get you started straight away
Practical resources and course material to take away
Who Should Attend?
If you want to build a successful online marketing presence - then this introductory course is for you.
The course is particularly relevant for:
Small business owners
Anyone looking to understand the basics of doing business online successfully
Anyone wanting to master practical internet marketing skills
A look at the day
Morning
Why Do Business Online?
Why having an online presence is essential
Typical ways businesses are using the internet
Developing an internet strategy
Making the internet work for you
Attracting new customers
Educating and communicating
Developing your brand online
Fundamentals for a Successful Website
Must haves for a successful website
Optional features
Capturing contact details
Importance of design and fonts
Fundamentals of navigation
Optimising content and layout
Bounce rates – and how to minimise them
E-commerce: The Basics
Cutting through the jargon – URLs, domains, merchant accounts, ISPs, hosting, payment processors
Paypal, Sagepay, Worldpay, and other options
Shopping baskets – off the shelf or bespoke
Online Marketing Explained
SEO, AdWords, Analytics
Cutting through the jargon.
Driving traffic to your website
A look at search engines and how they work
What is Search Engine Optimisation?
Using sponsored online ads and pay per click
Using Google analytics to see what is happening on your website
Afternoon
Marketing Your Company Online
Basic SEO (Search Engine Optimisation)
Setting up an Adwords account
An Introduction to Google Analytics
Identifying the key performance indicators – visitors/page views/bounce rates/time on site…
Online and offline – 'joining up' your marketing activity
Social Media Explained
What is social media?
Why is it important for business?
A brief review of the social media landscape including Blogging, Twitter, Facebook, LinkedIn, YouTube, Flickr...
Examples of how businesses use social media for: Promotion and sales, Customer service, Building brand loyalty, Monitoring the competition, Increasing traffic, Networking, Customer feedback, Increasing search engine optimisation
Making the Most of Social Media
An introduction to Blogging including Wordpress, Blogger, what to say, when, and how
Setting up a Twitter account and how to use it
Using Facebook in business
Integrating your social media
Your Online Strategy and Next Steps
How to apply what you've learnt to your company
Bringing together all the components from the day to provide you with an online marketing strategy for your company
How all the online components you've learned about interact to draw traffic to your website
A practical action plan to implement straight away
About the Speakers



Testimonials From Our Previous Course
'Excellent quality and depth of content. Interesting and informative'
'I took plenty away from today. Thoroughly enjoyed and look forward to future courses'
'The first day course I've seen giving an overview of these subjects'
'Very knowledgeable experts, passionate about their subject. All very clear in their communication'
'This is the most relevant business training seminar I have been on ever'
'The speakers were extremely informative, knowledgeable, and delivered in language which is easy to follow'
'Inspiring!'
Doing Business Online - Training Course
| | |
| --- | --- |
| When: | Monday 28 February 2011, Wednesday 30 March 2011 or Wednesday 20th April |
| Time: | 09.00 - 17.30 |
| Where: | 145-157 St John Street, London, EC1V 4PW |
£79.99*
*Early bird offer, price will return to £99.99 14 days prior to each course.
Monday 28th February 2011
SOLD OUT