Companies Made Simple v Companies House Direct (Business Link)
How We Compare
With Companies House Direct (Business Link) offering online incorporations, we wanted to highlight how our online incorporation system differs from theirs.
Comparison table
Companies House Direct (Business Link)
Price
Our prices start from just £12.99 Business Link? £18.


Customer Support
Free and unlimited email and telephone support for all customers, old and new.


3 Hour Formation
99% of all our company formations are incorporated within 3 hours. Business Link take approximately 2 working days to process incorporations.


Bank Account with £50 Cash Back
Free fast track banking (with cash back!) with all formations.


Online Company Management Portal
Free online portal to manage all your companies in one place.


Service Address & Registered Office
Protect your residential address through the use of our service address & registered office services.


Share Certificates
You get share certificates provided in your online account for every company formed with us.


Supporting Documents
Our system allows you to upload supporting documents for sensitive words. We also offer a range of templates for you to use.


Memorandum & Articles
Our system allows you to incorporate your company using your own, custom Memorandum & Articles.


Proven Online Incorporation System
We've formed over 250,000 companies over 7 years. Our system works.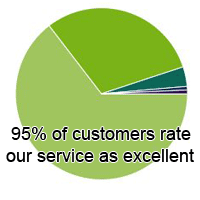 Why are we so good?
Because we're not a government organisation, we're commercial. We've worked hard to offer a competitve, reliable and simple service. Company formation is our core business. Forming Companies is not just a "side line" for us, it is what we do.
Our company formation system is tried and tested and we're constantly looking at ways to improve our services. Plus, we've been doing it for years.