Privacy Package
Ltd Company Formation
When your business needs a prestigious address and you want to protect the privacy of your home address.
What's included:

3 Hour Online Formation
Submit your company details and you could be trading in the next 3 hours (subject to Companies House workload and operating hours). 

All Your Official Company Set Up Documents
You'll have digital versions of all the important stuff; Certificate of Incorporation, Memorandum & Articles of Association, Share Certificates and your Companies House WebFiling Authentication Code.

Free Lifetime Company Support
Got a question about your company? Unlike other company formation services we're here to help before, during and after your company is set up. We're with you for the whole journey.

No Complicated Paperwork to Complete
Simple online process to form your company. Step by step process that guides you through the required company, director and shareholder information.

Online Admin Portal to Manage Your Companies
Avoid late filing penalties with email reminders of key dates. Access your company's documents anytime. Easy management of company, directors and shareholder information.

No Hidden Extras or Surprise Costs
No surprises here, even the Companies House £10 registration fee is already included in the price.

Tax & Financial Strategies Guide
Understanding tax and finance is vital for start ups. This guide provides you with valuable tips and tricks that are designed to get your business off to the perfect start.

Digital statutory forms plus First Board Meeting minutes
Access 29 essential templates and forms for your company's statutory requirements. Plus your First Board Meeting Minutes produced for you; a legally required document detailing the first resolutions of your company.

Printed Certificate of Incorporation
A printed copy is often required by banks when opening a business bank account. The certificate is printed on Companies House approved paper, equivalent of a birth certificate for your company.

Printed Share Certificates
We'll immediately send you a hard copy of this legal document which certifies ownership within a limited company.

Maintenance of Statutory Books
This is a digital record of your company details. Let us maintain your Statutory Books and save on accountancy fees.

Prestigious Central London Registered Office address
Registered Office addresses must be in the UK. If you're an overseas customer and don't have a UK address, then use ours.
Impress your clients with our Central London address.
We'll forward on your official government mail (from Companies House & HMRC) free of charge, whilst blocking junk mail - there's lots of it!

Service Address to Keep Your Residential Address Private
Use our Central London address for all directors, shareholders and company secretaries who want to keep their residential address confidential and off the Companies House public register.
We'll forward on your official government mail (from Companies House & HMRC) free of charge.

Optional Annual Renewal
If you want to use the Registered Office and Service Address after one year, then this package has an optional annual renewal cost of £59.99.
Need a little extra?
Upgrade to the Comprehensive Package to include:

Confirmation Statement
Keep compliant with Companies House by having our experts accurately prepare and submit your Confirmation Statement on time.

Bound Memorandum & Articles
We'll immediately send you a hard copy of your Memorandum & Articles of Association. This is often required by insurance companies or finance providers, e.g. when applying for a loan or leasing equipment.
Only £20 more
VIEW COMPREHENSIVE PACKAGE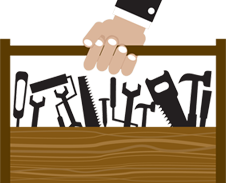 Free Start Up Toolkit
Optional extras to get your business off to a flying start, available with all of our packages.

£100 Cash Back with a Barclays or TSB Business Current Account
Every company needs a business bank account. You'll benefit from a fast track application process and receive £100 cash back (UK customers only).

Free .co.uk Website Domain Name
Free 1 year domain name includes free email address, 1-page website and professional stock images.

£75 Google AdWords Voucher
Find new customers online with Google. Create simple ads which appear when people search online, get found and grow your business instantly.

Free Accountancy & Tax Consultation
We've partnered with TaxAssist Accountants to provide you with local accountancy expertise and advice If you're forming this company for a client, don't worry, details are only passed on by request. This offer is available to UK customers only. 

Free Business Startup Guide
Everything you need to know to start, run and grow your new business (worth £7.99).

2 Month Free Trial to FreeAgent
Award winning online accounting tool for small business. FreeAgent is easy to use and you won't need any previous accounts experience.
Proof of ID
We have a legal obligation to check proof of ID and proof of address for all customers who use our address services. This is to ensure we comply with Anti-Money Laundering (AML) regulations and Know Your Customer (KYC) requirements. For which documents you need to provide us please check the FAQs.
Privacy Package FAQs
What's the cost and what's included in the renewal?
The registered office service and service address can be renewed annually at a cost of £49.99 each (plus VAT). Alternatively, the Privacy Package renewal includes both registered office and service address services and costs just £59.99 (plus VAT) - that's a saving of £39.99 to you.
How do I redeem the offers in the free start up toolkit?
After your company is incorporated, we'll email you more information about each of the toolkit extras including information on how to redeem each one. The offers are provided by our trusted partners and have been carefully selected to help your new company, you won't be contacted by any third parties without your consent.