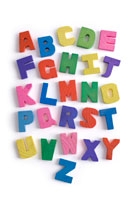 Yes you can. Companies House allow limited companies to change their name for a fee (which depends on the filing method). There are a number of ways to change a company name:
• Directly with Companies House via paper forms (NM01 document).
• Directly with Companies House via their online filing system.
• Via our very own online Company Name Change service.
There are a few things worth noting before proceeding with a company name change:
• Online filing of the name change takes roughly 3 working hours to be processed by Companies House.
• Paper filing takes roughly one week to be processed by Companies House.
• If the proposed company name includes any "Sensitive words and expressions" only paper filing can be accepted. Supporting documentation must be provided to demonstrate the suitability of the name.
• The company number does not change when a company changes its name.
This post was brought to you by Mathew Aitken at Companies Made Simple – The Simplest Company Formation Service
Keep up to date. Subscribe to our RSS
The following two tabs change content below.
Mathew Aitken
is Head of Content
at
Made Simple Group. This entails overseeing MadeSimple's blogs (five in all!) and any other content we happen to be producing. In his spare time Mathew is an avid film-goer, TV-watcher and Tottenham Hotspur-endurer.
Latest posts by Mathew Aitken (see all)