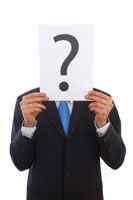 First up, let's define what a dormant company is. In the words of Companies House:
"A company is dormant if it has had no "significant accounting transactions" during the accounting period. A "significant accounting transaction" is one which the company should enter in its accounting records.
The amount paid for shares on the formation of a company and a few costs that the company may incur in order to keep the company registered at Companies House do not count as significant accounting transactions"
A company can not file dormant company accounts (DCA's) via the Companies House webfiling template (or via our service) if:
• it has ever traded
• ever filed the SH01 document
If your company can not file dormant company accounts, we strongly recommend contacting an accountant or business advisor.
This post was brought to you by Mathew Aitken at Companies Made Simple – The Simplest Company Formation Service
Keep up to date. Subscribe to our RSS
The following two tabs change content below.
Mathew Aitken
is Head of Content
at
Made Simple Group. This entails overseeing MadeSimple's blogs (five in all!) and any other content we happen to be producing. In his spare time Mathew is an avid film-goer, TV-watcher and Tottenham Hotspur-endurer.
Latest posts by Mathew Aitken (see all)