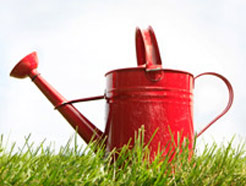 Our company admin portal allows you to manage numerous limited companies without having to login to the Companies House system.
To ensure that our portal has exactly the same information as Companies House we have a "Sync Data with Companies House" facility. This option, located towards the top of the portal, refreshes the page so that it shows the Companies House information. For the sync to work successfully we require a valid webfiling authentication code.
Once the "Sync Data with Companies House" option has been selected one of two messages will be displayed:
If successful: "Your company has been synchronised with data from Companies House"
If the authentication code is invalid or has expired: "Invalid Company Authentication Code"
For information on retrieving a new webfiling authentication code see here:
How to retrieve your webfiling authentication code
This post was brought to you by Mathew Aitken at Companies Made Simple – The Simplest Company Formation Service
Keep up to date. Subscribe to our RSS
The following two tabs change content below.
Mathew Aitken
is Head of Content
at
Made Simple Group. This entails overseeing MadeSimple's blogs (five in all!) and any other content we happen to be producing. In his spare time Mathew is an avid film-goer, TV-watcher and Tottenham Hotspur-endurer.
Latest posts by Mathew Aitken (see all)