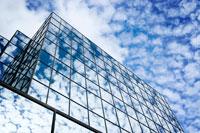 The Single Alternative Inspection Location (or SAIL) address is where the company registers and records are kept if they're not at the registered office. Having a SAIL address is optional.
If you wish to introduce a SAIL address or want to change the location of the current SAIL address you need to file the "AD02 – Notification of single alternative inspection location" form with Companies House. There is no payment required to file this document.
This post was brought to you by Mathew Aitken at Companies Made Simple – The Simplest Company Formation Service
Keep up to date. Subscribe to our RSS
The following two tabs change content below.
Mathew Aitken
is Head of Content
at
Made Simple Group. This entails overseeing MadeSimple's blogs (five in all!) and any other content we happen to be producing. In his spare time Mathew is an avid film-goer, TV-watcher and Tottenham Hotspur-endurer.
Latest posts by Mathew Aitken (see all)