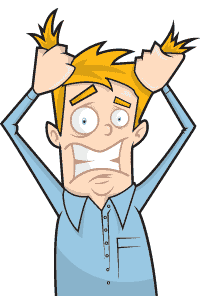 Well first off, ask us if we have it. We hold authentication codes for all the limited companies that we form. If however, the code we have has expired, simply:
1. Register for Companies House WebFiling
2. Sign in to Companies House WebFiling
3. Select "Forgotten your authentication code?"
4. Select if the authentication code is for a Company or LLP, choose the company type and enter the company number, click "SUBMIT"
5. Confirm the details
6. The authentication code will then be posted to the company's registered office
Last Updated: 10/09/2014
This post was brought to you by Mathew Aitken at
Companies Made Simple – The Simplest Company Formation Service
Keep up to date. Subscribe to our RSS
The following two tabs change content below.
Mathew Aitken
is Head of Content
at
Made Simple Group. This entails overseeing MadeSimple's blogs (five in all!) and any other content we happen to be producing. In his spare time Mathew is an avid film-goer, TV-watcher and Tottenham Hotspur-endurer.
Latest posts by Mathew Aitken (see all)