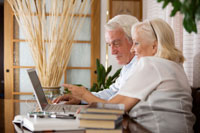 Sorry, we can longer offer HSBC Business Bank Accounts.
All of our company formation packages include a Barclays and HSBC banking option. To select which banking option you would like to utilise (if any):
• When purchasing your company formation package be sure to leave the banking option in the basket (you can remove it if you do not want a banking service)
• Just before you start the formation process, once payment has been made, you need to choose who you wish to bank with, Barclays or HSBC, simply select the one you want
• Fill out the relevant information on the following screen, once the company has been formed the bank will be in touch regarding an appointment
This post was brought to you by Mathew Aitken at Companies Made Simple – The Simplest Company Formation Service
Keep up to date. Subscribe to our RSS
The following two tabs change content below.
Mathew Aitken
is Head of Content
at
Made Simple Group. This entails overseeing MadeSimple's blogs (five in all!) and any other content we happen to be producing. In his spare time Mathew is an avid film-goer, TV-watcher and Tottenham Hotspur-endurer.
Latest posts by Mathew Aitken (see all)