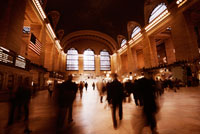 The company number is a unique reference number supplied by Companies House upon company incorporation. The company number is not allocated randomly, it is sequential. The beginning of the number depends upon the incorporation type:
• England and Wales Limited by Share companies start with 0 although this is often removed
• Scottish Limited by Share companies start with SC
• Northern Irish Limited by Share companies start with NI
• Limited Liability Partnerships (LLPs) start with OC
• Limited Partnerships start with LP
A company can't change its allotted number.
This post was brought to you by Mathew Aitken at Companies Made Simple – The Simplest Company Formation Service
Keep up to date. Subscribe to our RSS
The following two tabs change content below.
Mathew Aitken
is Head of Content
at
Made Simple Group. This entails overseeing MadeSimple's blogs (five in all!) and any other content we happen to be producing. In his spare time Mathew is an avid film-goer, TV-watcher and Tottenham Hotspur-endurer.
Latest posts by Mathew Aitken (see all)