Small Business of the Year Award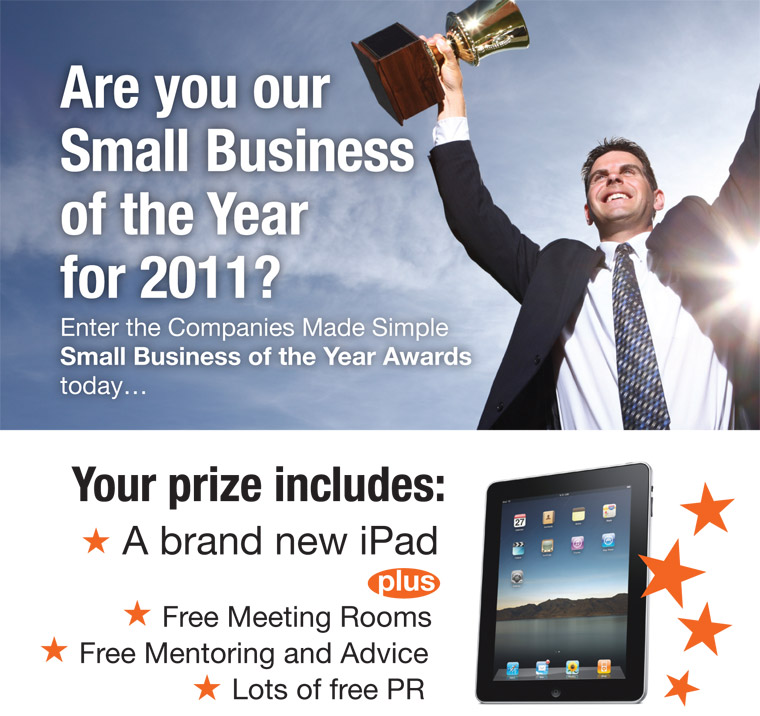 Over the past 7 years, Companies Made Simple has helped more than 150,000 businesses get started, and that's why this year, we've decided to start our annual awards - where we select one worthy customer to win our 'Small Business of the Year' award.
Entry has now closed
How To Enter
Simply email us with a brief introduction to your company and outline 3 reasons why you feel you should win. You can highlight how your business has grown, any achievements to date – anything that you think is worthwhile us knowing. Also, if you have a website, make sure you send us the URL too, so that we can review your online presence.
When is the winner selected?
The winner will be selected in the first quarter of each year (winner for 2010 will be announced March 2011 and winner for 2011 will be announced Jan 2012). Winner information will be shared via our Companies Made Simple blog and website and social media channels.