Annual Return
Your annual return filed for you - giving you peace of mind.
Every company has to file an Annual Return once a year. If you miss the filing date, the company and its directors can be prosecuted and the company dissolved. Let us do it for you.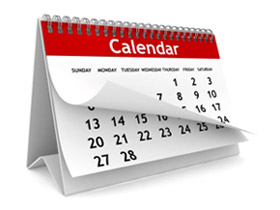 Important: The Annual Return should not be confused with Annual Accounts. Annual Accounts are financial accounts which must also be filed to Companies House annually. If you are unsure which is due, please contact us and we can check for you.
Annual Return Services:
Annual Return

Preparation and Filing Service

This service is for customers who want our experts to prepare and file their Annual Return. Includes the filing fee for Companies House.

£40

Annual Return

DIY Online

Use our online system to prepare and file your Annual Return. Simple to use, highly automated process with pre-populated fields and error checking facilities. Includes the filing fee for Companies House.

£30
Annual Return FAQs
What is an Annual Return?
An annual return is a snapshot of general information about a company's directors, secretary (where one has been appointed), registered office address, shareholders and share capital.
How often must an Annual Return be filed?
Every company must file an Annual Return to Companies House at least once every 12 months. The Annual Return must be filed using Companies House form AR01 within 28 days of the anniversary of incorporation or of the made-up date of the last Annual Return.
What details do I need to file my own Annual Return (DIY)?
You will need the following details to file your Annual Return:
Principal Business Activity (if you have not already specified this in a previous return) – we will provide a list for you to choose from.
Details of any changes to your shareholders (transfers, issue of shares etc)
Are there any limitations to the Annual Return service?
Unfortunately, yes there are. We can make a maximum of 3 changes to your annual return compared with the last one submitted to Companies House. Any further changes that need to be made will need to be quoted for separately (such as adding and transferring shareholders).
What details does Company Formation MadeSimple need to file my Annual Return (Preparation and Filing Service)?
In most cases we can prepare your return without needing any information from you. In some cases we ask you for more information, in which case we will email you. If you have transferred or issued shares during the year you would need to let us know.
Can I purchase the Preparation and Filing Service or DIY if I did not form my company through Company Formation MadeSimple?
Yes. Once you have made your purchase you will need to provide your company's Authentication Code. To do this go to My Companies, click on your company name and click "Enter Authentication Code". The web filing authentication code is sent to the company's registered office address soon after formation of the company. If you cannot find it you can reorder it.