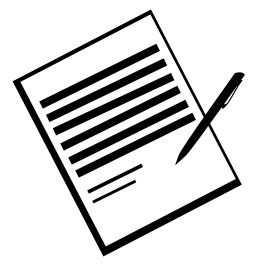 Nominee Services Renewals
Keep your details off the public record by having our officers in place instead.
Why buy a nominee service?
UK company law requires that information on company directors and shareholders be registered in both the company's statutory register and at Companies House.
With a nominee service, you can protect your details and ensure confidentiality. We do not get involved in the running of your company and are on the Companies House register in name only. You will still need to perform the duties of your nominee appointment.
Important notice regarding bank accounts
Please note that we will not get involved in the opening of bank accounts for companies that have our nominee service. This is not part of the nominee service and under no circumstances will we sign any bank mandates or present ourselves for ID checks for any reason.
Nominee services Renewal Fees
Nominee Shareholder

Annual Renewal Fee

Select this if you wish to renew your Nominee Shareholder service.

£149.99
Nominee Secretary

Annual Renewal Fee

Select this if you wish to renew your Nominee Secretary service.

£79.99
Nominee services FAQs
Who would use a nominee service?
Nominee services were originally designed for dormant companies, who wanted their information off the public record. It is possible to trade with this service; however we suggest speaking to the bank initially to ensure there are no problems.
Can I use a nominee service for an offshore company?
No. Unfortunately, we do not offer the nominee service for offshore companies. Under no circumstance will our nominees stand in any position for an offshore company.
Can I use a nominee service for a Limited Liability Partnership (LLP) company?
No. Unfortunately, our nominee shareholder service cannot be used for LLP companies. Our nominee shareholder will not sign or agree to any partnership agreement and therefore cannot stand in the shareholder/partner position for such companies.
Are there any requirements for using a nominee service?
Yes, before we can start providing any nominee service we require:
A copy of your utility bill which must be notarised
A copy of your passport or driving licence which must be notarised
Please note that having something notarised is different to having it certified. You can find a suitable local notary here.
As well as this, anyone who wants to use one of our nominee appointments must have their company imported into our system. This can be done by creating or logging into your account here.
Can you sign any type of document on my behalf?
We do NOT sign any documents. 
How many shares will the nominee shareholder hold?
Typically we will only hold 1 share worth 1 GBP. Exceptions can be made for existing companies provided, however, that the total share value does not exceed £100.
What happens when the nominee shareholder and nominee secretary services end?
When the nominee shareholder service ends we will only complete the share transfer document transfering the share/s to the beneficial owner on file. To notify Companies House of the new shareholding situation, you should file a confirmation statement.
When the nominee secretary service ends we will resign our secretary appointment. 
What is the Deed of Indemnity?
This document confirms that we have nothing to do with the day to day running of the company and that we are only there in name capacity to protect the beneficial owner from appearing on the public register. We will only accept one beneficial owner on file for each company / service. 
It is very important that it is signed and witnessed correctly, signed by yourself and then notarised (see below for more information on notarised documents). The document must then be posted back to us. The person named on the document is the beneficial owner of the company.