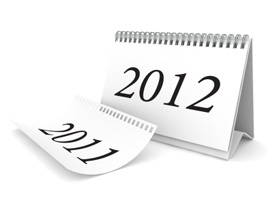 Shelf Companies
Dormant Companies Set Up For You
A shelf company (or ready made company) is a company that has been created and left with no trading activity. They are all up to date on their filing obligations.
Available Shelf Company Names

Incorporation Year

Price

COHESION CAPITAL LTD

FLOATELYSIUM LTD

GRQ MANAGEMENT SERVICES LTD

MASCHAKA LTD

EMARKETING MEDIA LTD

SLEUMAS GLOBAL LTD

TYSOU LTD

NAVIGOO LTD

SPIRITEL NETWORKS LTD

KRUEGER HOLDING LTD

COGNISON PARTNERS LTD

2016

£199.99

MULTILINEA LTD

MULTILEX GROUP LTD

CONTECH DESIGN LTD

BARRAH ENTERPRISES LTD

ADVENTUROUS LTD

ADVENTURE WORLD TRAVEL LTD

SAVECO LTD

RETON TRADING LTD

RETNEAT LTD

PROCARE ACTIVE LTD

ONE HORIZON INTL LTD

NECHTAN LTD

GLOBAL INVESTMENT CAPITAL LTD

2017

£99.99
NB. All companies are Limited by shares- England and Wales only.
Our list is kept up-to-date on a daily basis. Chosen companies are designated on a first come first serve basis. 
If you would like to know the exact corporation date for a particular company or request a full list of available companies, please contact us.
What you get:
Electronic copies of the Original Certificate of Incorporation and Memorandum & Articles of Association

A hard copy Certificate of Incorporation

J30 stock transfer form

Online admin portal to manage your company
How it works:
Click 'Buy Now' for the price you want

We'll automatically email you the shelf company template

Simply return this completed template with your chosen company name from the selected incorporation year

We'll then make the relevant appointments and resignations (please note the name has not been reserved until the template has been returned to us)

We'll complete the J30 stock transfer form (Companies House are not notified of your new shareholders until a confirmation statement is filed)

The company is now yours
Why buy a shelf company?
The process is quick and easy with a company number available straight away.
This can boost investor or consumer confidence. Some jurisdictions actually require that a company be in business for a certain length of time before signing contracts.
Shelf company FAQs
Can I change the company name?
Absolutely, if the company name is not suitable you can change the name for as little as £49.99 plus VAT. To find out more about changing a company name click here.
Can I get a bank account with the shelf company?
All banks carry out reference checks on company officers prior to opening a bank account for a limited company. As a shelf company has no officers or directors, you will still need to apply for an account and the bank will conduct the relevant credit history checks. Company Formation MadeSimple has a relationship with Barclays and we will be happy to put you in touch with them.
Is it safe to buy a shelf company?
Yes. A shelf company is a dormant company with no trading history, so you can rest assured that the company is financially clean and there are no outstanding burdens.
Do I have to use my own Registered Office?
Not if you don't want to. Company Formation MadeSimple can provide a Registered Office Service with a prestigious London N1 address. For more information click here.